AN IMPORTANT MESSAGE FROM THE MINISTRY OF EDUCATION AND N4L
When children learn from home, it's important to make sure they stay safe online. Here's a simple, FREE way to block the worst of the web. To Switch on Safety, you need to change the 'DNS' setting on your child's device. Simple instructions on how to do this are outlined below. Just click on the type of device your child uses below. To find out what's blocked, read here.
Safety can't be provided by technology alone – it requires a holistic approach. For tips and advice to support online safety conversations with your whānau check out Netsafe.
How do you change your settings?
Find
Find where you can change DNS settings.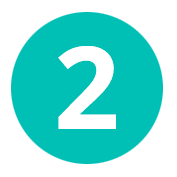 Switch
Change the settings to Switch on Safety.
Test
Test the device to check it has worked.
When a Windows or Mac OS device has the Switch on Safety settings applied, they may conflict with the school's network settings when your child returns. If this is an issue, we recommend seeking advice from the school's IT Lead.